Personal Training in Mt. Pleasant, SC
Located in Mt. Pleasant, South Carolina, at CDFIT, our main focus is to help each client adopt a fitness lifestyle that will change their lives. You can expect individualized fitness workouts that are specially strategized to help your fitness journey and achieve the desired results.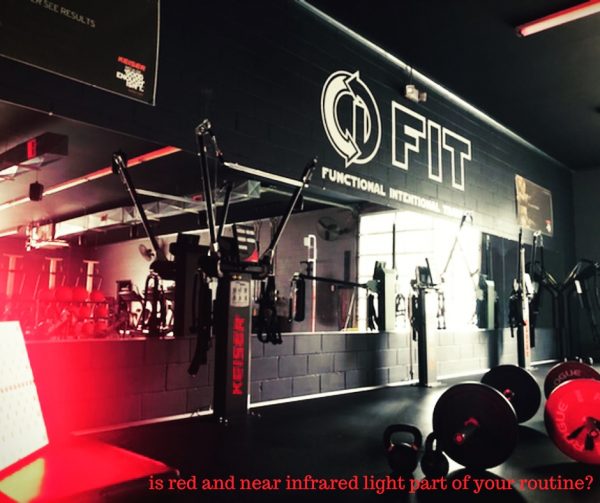 About Us
We are a Mount Pleasant personal training studio with cutting-edge equipment and expert trainers who are dedicated to molding your physical therapy by using one-on-one training services. Our unparalleled individual workout plans help guide our clients on their fitness journeys using specific workouts and exercises tailored to each client for optimal results.
Our Services
At CDFIT, we emphasize working towards developing correct posture, glute, and hip strengthening and stabilizing the development of a strong functional core through neutral spine movements. We only use state-of-the-art equipment, professional training methods, and modalities to strategize our clients' individual workout plans to achieve their fitness goals.
We offer a few services to attribute to our client's fitness goals:
One-on-One functional, sport-specific, and personal training (30, 45, 60 minutes)
Six-week posture reset program
15-minute foam roll session
Why Choose Us?
Functional. Intentional. Training. Those three words are the epitome of our training studio. As we apply an individual, holistic approach to fitness, it is important to us that we provide our clients with the tools and resources to achieve a better functioning body and an overall healthy mindset.
What To Bring To Your First Workout
It is time for your first workout with your trainer, and you are stumped on what to bring. You are now confident that you found the perfect personal trainer to fit your goals, but you can't help but feel anxious. Many questions will flood your mind once the time comes. What should I expect? What do I wear? How should I prepare?
It is normal to feel anxious and discombobulated when first meeting your trainer. The following are nine ways to prepare for your personal training sessions:
Show Up Early

Before your first session, your trainer may provide you with the paperwork needed to start your fitness journey if you did not already do so in your initial consultation. Before your first session, your trainer may need to take measurements or track pre-program fitness levels.

Show Up Rested

Lack of sleep will cause you to not be productive in many facets of life—including working out. You may underperform during your first session as your body is tired and not ready for workouts. Plenty of medical studies show a direct correlation between lack of sleep and developing health issues. The average person needs at least seven hours of sleep to function efficiently. The health issues that could arise include weight gain, bone loss, and loss of muscle mass. If you are sleep-deprived, you are then more prone to exercise-related injury.

Show Up Hydrated

Most fitness gyms and fitness centers have bottled water, water fountains, and sports drinks readily available to their clients. Before your first session with your personal trainer, it is imperative to ensure that you are hydrated and drinking water. Bring a bottle of water with you to drink during your session. Your trainer will give you breaks to stay properly hydrated.

Eat Something Light

It is important to eat a light meal before your session with your trainer as you want to avoid heavy foods settling in your stomach while you work out. This can result in a stomach ache and nausea as you are working out. A banana and oatmeal are great choices for light and fulfilling meals for a pre-workout session. Avocado and scrambled eggs are high in amino acids, which is helpful for post-workout recovery.

Have Goals in Mind

If you already discussed your health and fitness goals with your trainer during the interview process, you may have also done a fitness assessment. If so, you and your trainer are ready to start your fitness journey.

Dress Comfortably

The rule of thumb is to keep it simple. Comfort while working out is key to staying mobile and freely moving as you do your fitness routine. It is recommended you wear moisture-wicking, breathable, and comfortable clothing. To avoid blistering, it is important to wear socks when you work out, along with a supportive athletic shoe that is easy to move and jump in without it feeling bulky and uncomfortable.

Be Honest with Your Trainer

If you fail to be honest with your trainer, they may not be able to help you reach your targeted fitness goals. Your trainer is able to plan around your unique lifestyle to adopt better practices and choices for you. It is important to be honest about your exercise habits, nutritional goals, and relationship with your trainer. If there is something that you would like to do differently or improve, open it up for discussion with your trainer.

Trust The Process

Fitness goals are a long-term process and are unable to achieve overnight. In your initial consultation with your trainer, they likely discussed a timeline regarding your results. If not, bring it up to your trainer so that there is a foundation to start your fitness journey. After your first session, it is important to understand that you will not instantly see results. You must trust the process and stick to it for your desired results. It is important to be realistic with your goals for both yourself and your trainer. Your fitness instructor will give you the tools to start your fitness workout, but you have to put the work in! Being mindful of your everyday choices and habits will create a productive fitness blueprint for you to follow alongside your trainer.

Just Relax

Essentially, your personal trainer has a keen eye for certain body language and nonverbal cues that you might be exasperated or getting frustrated. That said, there is absolutely nothing to worry about! It is important to understand that hiring a personal trainer is a great decision. Once you start your first session, those nerves will slowly dissipate, and you will wonder why you were nervous in the first place. Just breathe and have fun! After all, you are making a concerted effort to improve your physical fitness and overall health.

What To Expect After Your First Workout
The first session with your trainer is designed to get to know you and your specific needs and goals. Typically, your first session will include a studio tour, paperwork, a brief workout and assessment, and a verbal consultation. This is the opportunity for you and your trainer to open a personable dialogue and get to know each other.
Get to Know CD Fit, Personal Training Studio in Mt. Pleasant
Mount Pleasant, SC is home to our functional training studio, CDFIT. We specialize in utilizing our holistic approach to create a productive and fun fitness experience that will change your lifestyle for the better.